DynaFlex Presents
Annual Doral Symposium
In Miami, Florida
Save your CE Credits and get out of the snow this February.
Come enjoy the warmth and beauty of
Southern Florida
ABOUT THE VENUE:
National Doral Miami
4400 N.W. 87th Avenue
Miami, Florida 33178
RESERVATIONS:
800.713.6725
Mention DynaFlex® to get Discounted
Room Rate of $250 Per Night
The prestigious 800-acre resort near Miami airport boasts a completely re-designed clubhouse, 643 new deluxe accommodations, luxurious event spaces, premier dining, four championship golf courses plus all new re-imagined recreational amenities. Doral's legendary golf resort was an instant hot spot when it opened in the 1960s, frequented by celebrities and icons of the time. More than 50 years later, innovators with deep roots in real estate paired with an enthusiastic passion for the game of golf, spearheaded the transformation, offering a new generation of style, service and exclusivity infused with excellence.
GOLF:
There is a reason South Florida is synonymous with great golf. That reason is National Doral Miami. First opening its doors in 1962, Doral was fashioned with golf at its core. And today, more so than ever, guests will find that it is becoming the pre-eminent golf resort in the country. Doral is home to four uniquely designed courses, including one of golf's iconic Blue Monster Course.
SPA:
Select from more than 100 spa services – each designed and tailored to tenderly treat your individual needs – then request an appointment. Arrive with ample time to soak in the serenity of spa amenities, including hot and cold plunges, Jacuzzi, sauna, steam room and more. Save $100
When You Register Early!
Course Fee $450
Save $100.00 when you register 30 days in advance!
Four Talented Speakers, Four Great Topics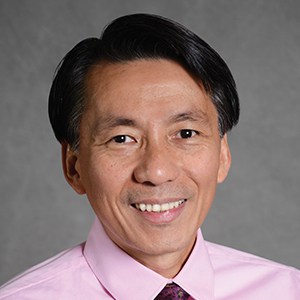 Dr. Francis Jerome B. Alcazaren, D.M.D., M.H.P.Ed
presents Achieving Beauty and Function with the Fusion of Biology and Technology in Clear Aligner Therapy from 1pm to 2:15pm on Friday, February 22nd
Clear Aligner therapy has progressed at a feverish rate; the technology supporting it has tremendously improved its success rate. However, no amount of artificial intelligence will supplant the clinical expertise and training of orthodontist in diagnosis and treatment planning. This presentation will emphasize the need to fuse biology and technology to achieve beauty and function with clear aligner therapy.
Francis, a spirited clinician, practiced orthodontics for over 27 years. A dedicated educator, was Dean of the Manila Central University College of Dentistry. He has obtained broad knowledge and valuable skills in both the clinical and technical aspects of orthodontics. He received his Doctor of Dental Medicine and Master of Health Professions Education Degrees from the University of the Philippines.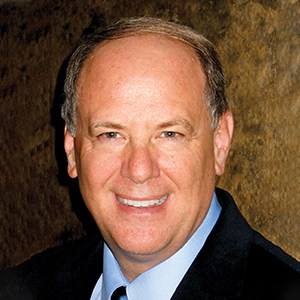 Dr. Steven W. Hough, D.D.S.
presents EZ-Align Plus, A Clear Alternative from 2:30pm to 5pm on Friday, February 22nd

Clear aligners have become an effective, important and necessary part of many orthodontists' treatment protocol. The EZ-Align system brings an effective and cost-efficient clear alternative for the orthodontist to offer their patients/clients for orthodontic treatment. You will learn about treatment using the EZ-Align and EZ-X Plus systems as well as discover some advantages and benefits of this unique clear aligner system.

Dr. Hough graduated with his DDS from the University of Missouri, Kansas City and went on to receive his Orthodontic Certification from Loyola University of Chicago. There, one area of emphasis was on combining TMD and Orthodontic treatment. He is currently in private practice in St. Louis, MO and has taught on TMJ/Orthodontic Combination Treatment as well as Practice Management.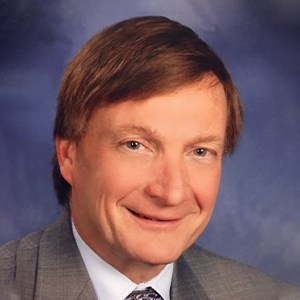 Dr. David A. Skarin, D.D.S., M.S.
presents Slipping Off the Edge(wise), Angle, and Pain from 8am to 10:15am on Saturday, February 23rd

Described as revolutionary by a renowned orthodontist, this groundbreaking technique in orthodontic treatment will be introduced and detailed. Clinical results have shown this system to reduce patient pain and treatment time. Unique mechanics increase the accuracy of tooth movement while reducing friction and undesired torsional changes in adjacent teeth. This system represents a new paradigm in orthodontic care which will benefit patients and doctors.

Dr. Skarin attended Northwestern University in Evanston, Illinois, receiving his Bachelor of Arts in 1974. He received his Doctor of Dental Surgery from Northwestern University Dental School in 1978 and his Masters and orthodontic specialty certificate from Northwestern in 1978. He served as Clinical Associate Professor of Orthodontics at N.U. from 1984 to the school's closing in 2001.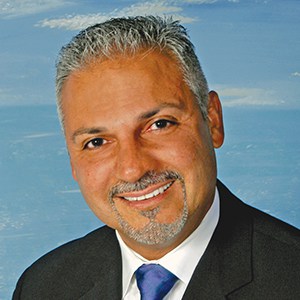 Dr. Michael Williams, D.D.S., M.S.
presents Non-Compliance Treatment for Class II & III Cases from 10:30am to 12pm on Saturday, February 23rd

The CS® system is widely used by orthodontist throughout the world for correction of Class II and Class III cases with tremendous success. As the inventor of the CS® System Dr. Williams will share multiple cases over many years of treatment and the success gained by using an efficient correction device. In this course Dr. Williams will cover the treatment planning and usage of the CS® system as well as the nuances of working with a fixed spring type device.

Dr. Williams is a native of Gulfport, Mississippi. He received his Doctorate of Dental Surgery from LSU Dental School, and his Certificate in Orthodontics from the University of California at Los Angeles. He has since been in private practice in his hometown of Gulfport. Dr. Williams is a member of the American Dental Association and the American Association of Orthodontists, and is a fellow of the World Federation of Orthodontists.