EZ-X® & EZ-Align®

Both the EZ-X® and EZ-Align® Clear Tray aligner system are a great aesthetic choice for creating space and aligning teeth.
EZ-Align® is a clear tray system that progressively aligns your patients teeth until the final results have been achieved. Choose from one of our systems below and feel confident in getting the results you expect at the value you deserve. Each aligner is expertly fabricated by highly trained technicians, using our new FasTrac™ material and is backed by our quality guarantee.

Crystal Clear FasTrac™ Material
Excellent Tooth Moving Properties
Durable, Long Lasting
Latex and BPA Free
Esthetically Pleasing Option For Patients
Individual Aligners
Sold Per Aligner
For minor tooth movement of the upper & lower anterior teeth. Approximately .25mm of tooth movement per tray.

Refinement Trays – N/A

Replacement Trays – N/A
Perfect 10
10 Trays Per Arch
A

versatile

upper and lower system designed to facilitate minor to intermediate tooth movement.

Refinement Trays Sold Separately

Replacement Trays Sold Separately
Complete
6 Years of Unlimited* Aligners & Retainers
A comprehensive system designed to facilitate intermediate tooth alignment of the upper and lower arches.

Refinement Trays Included

Replacement Trays Included
PLUS System
EZ-X® Plus EZ-Align® System
EZ-X® reduces or eliminates the need for enamel reduction & attachments prior to aligner therapy.

Complete  or Perfect 10 
Includes Two EZ-X Appliances

Refinement & Replacement Trays Varies By Chosen System

New scan/impression required after EZ-X
We've made it easy to get started with EZ-Align® 
First Step
A. Take Your Scan – Most scanners allow you to send your scans directly to DynaFlex using your scanners drop down menu. If your scanner does not support this feature, you can manually export your scans directly to DynaFlex. DynaFlex can except an .stl file from any scanner. If it's your first time submitting a scan, please contact the 3D.Ortho department at 800-489-4020 for initial setup up instructions. Setup is quick and easy.
B. Take PVS Impressions – Using high quality PVS material, take impressions of the upper and lower arch, pour impressions immediately in stone or wrap the impressions with a wet paper towel and place in sealed bag for shipment to DynaFlex.
Second Step
A. Completing Your Prescription – Filling out your prescription has never been easier! Prescriptions are available HERE . Every case requires a DynaFlex prescription to be completed and submitted.
Third Step
A. Submitting Your Case
1. Digitally: If your case was submitted directly from your scanner, simply email your EZ- Align prescription to rx@dynaflex.com. If your scanner does not have the capabilities to send the scan directly, please call and easily set up submission through our 3D.Ortho Portal.
2. Traditionally: DynaFlex accepts your PVS impressions or working models. If you are mailing models, please make sure to wrap each model individually to avoid any damage. All models should be marked with both the patient and doctor's name for proper identification. Impressions should be disinfected prior to sending. Submit Rx through mail. It is very important to fill the prescription fully and accurately.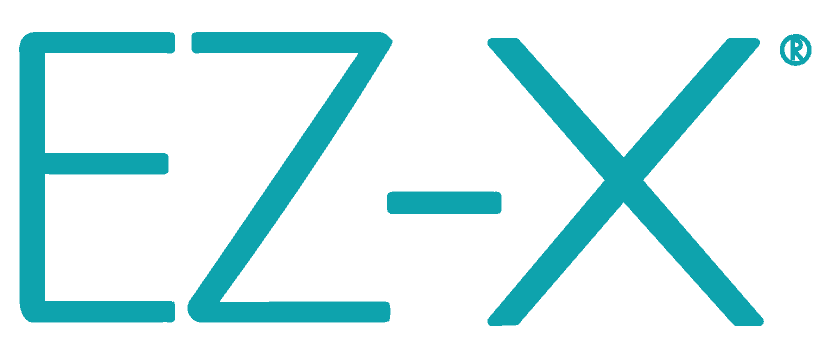 The EZ-X® is a removable clear lateral development appliance utilizing a nickel titanium, spring loaded memory screw. EZ-X® reduces or eliminates the need for enamel reduction & attachments prior to aligner therapy.