Fabrication
We accept both digital files from your scanner and/or traditional records such as models. Models are scanned to create the working files necessary to review and print the progressive models to achieve the intended results.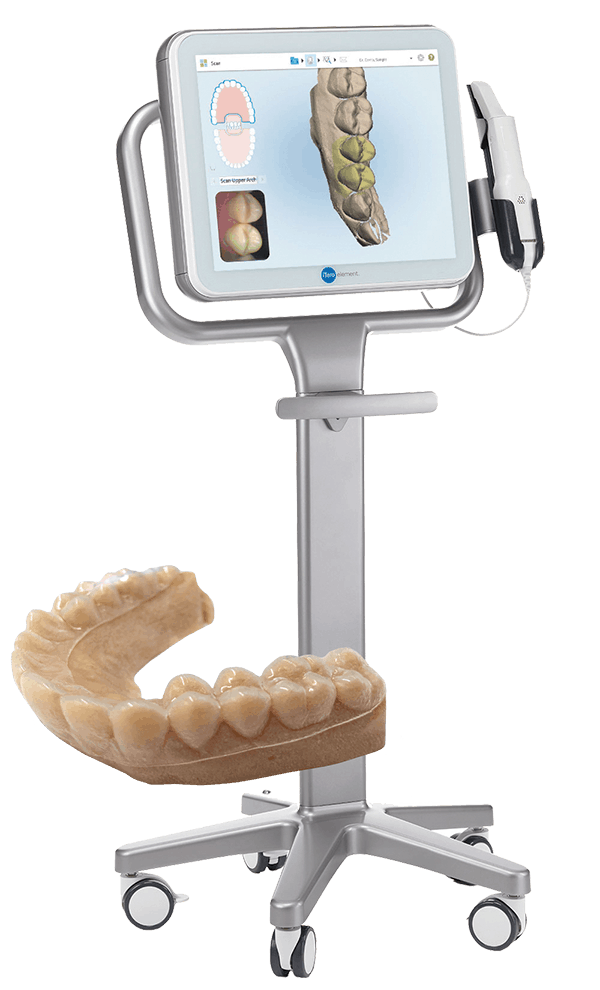 SmileShare™ is available upon request for each case. This process allows the doctor to view pre-treatment and post-treatment models, as well as a digital animation of movement with each aligner. SmileShare™ also allows for changes to the treatment plan to be made and easily submitted. With SmileShare™, cases are easily accessed and managed to make treatment review and approval a breeze. Our treatment review process is always evolving and you will continue to see changes and improvements in the upcoming months.
Once your treatment plan is approved, our team of highly-trained technicians will begin the process of creating and managing the digital files to begin the printing and the fabrication process.