CS4® – Class II & Class III Corrector

The all new CS4® orthodontic Class II & III corrector is made from an exclusive nickel titanium material with specially built key-hole ends that improve the strength and durability by 40%. The new CS4® spring will load force instantly and remain extremely consistent throughout treatment with the confidence of longer usage. The benefit is a smoother, more constant force that performs better and lasts longer. The CS4® system is one of the most successful Class II and Class III chairside appliances used in the world due to its simplicity, effectiveness and value pricing as compared to other systems available today. The CS4® is a major improvement to an already successful and widely used product. This is a must have system for your orthodontic tool box.
THE ULTIMATE CHAIRSIDE CORRECTION APPLIANCE
Laboratory Options Available
Your Class II & Class III Solution
This revolutionary system will guarantee results with your Class II and Class III orthodontic cases. The CS4® Niti springs are a DynaFlex® exclusive, utilizing a patented, instant force (350 grams), closed coil spring and a specially built "key-hole" end which fits over our traditional and NEW SL patented pivot.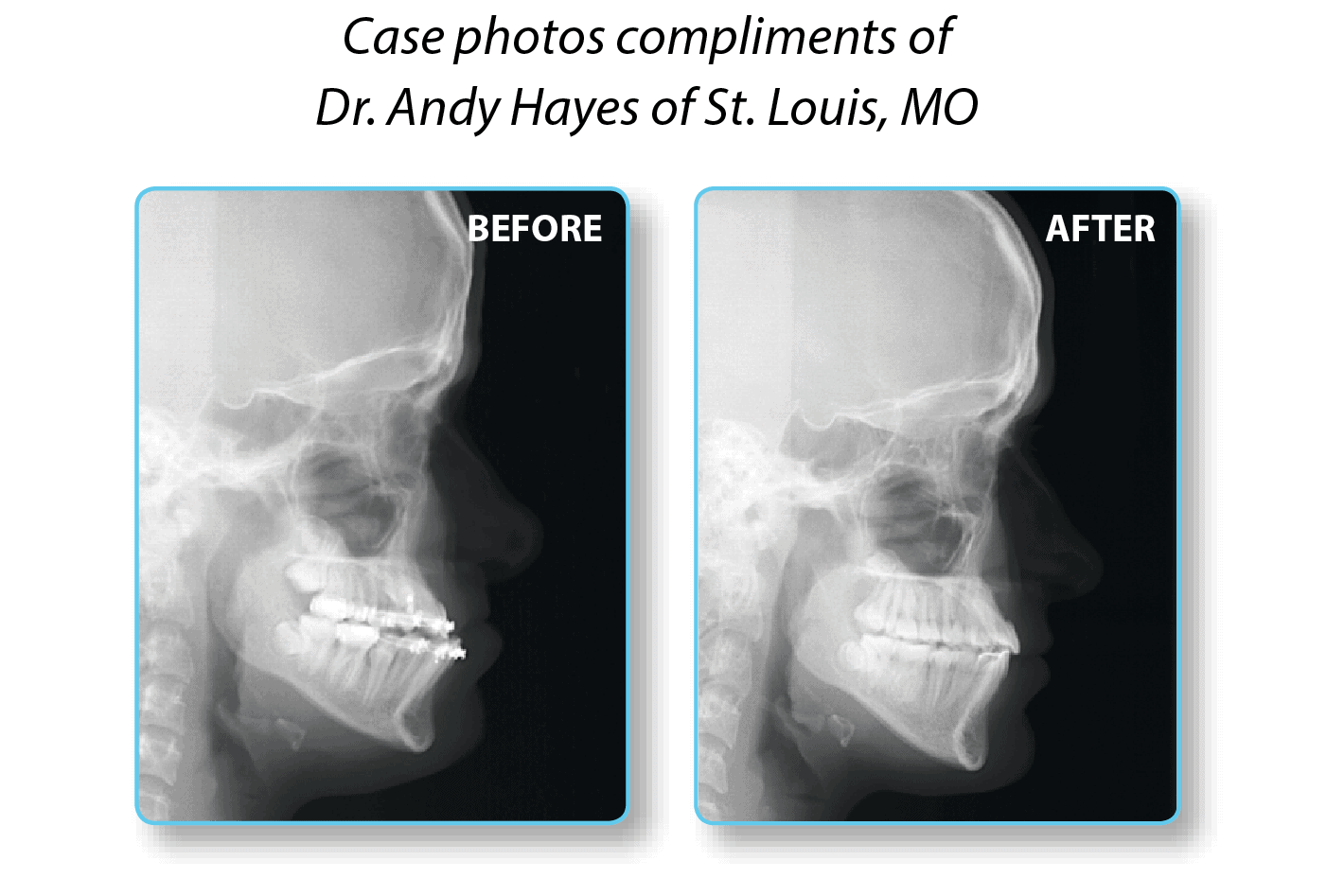 Strong, Reliable, Fast & Reduces Chairtime
We are excited to introduce our new, brilliantly designed CS® Self-Ligating Pivot!
 

The new SL pivot was years in the making and has been highly tested for strength and reliability.

 

With the new SL pivot, placing the CS® system is faster than ever and will not require the removal of the archwire which greatly reduces patient chair time.

 

Simply slide the door in the open position using our exclusive SL tool, place on the archwire, push the door to the closed position, place the spring, insert and tighten the screw.

 

The SL pivot will be locked on the archwire and ready for spring activation.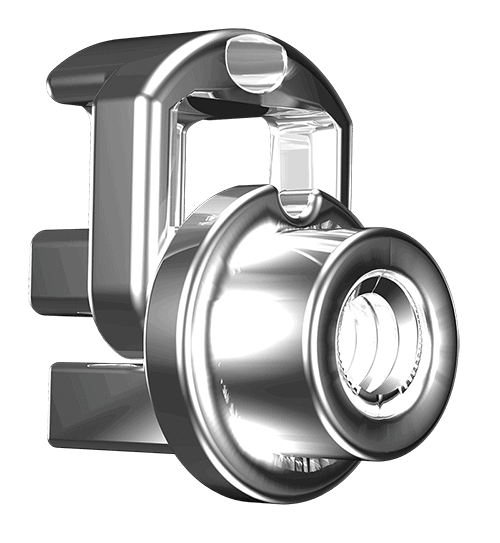 Tutorial:

 Placing The CS System
My entire staff is absolutely in love with the CS® SL Pivot! The unique design allows us to place immediately, without impacting chairtime – there is no need to remove and replace wires. They clip on securely right away! Ultimately, it is a HUGE time saver, both chairside and allowing treatment to progress as efficiently as possible with fewer visits.
Dr. Jacqueline Demko
The CS System is available for purchase as a
5 Patient Kit,10 Patient Kit and Master Kit.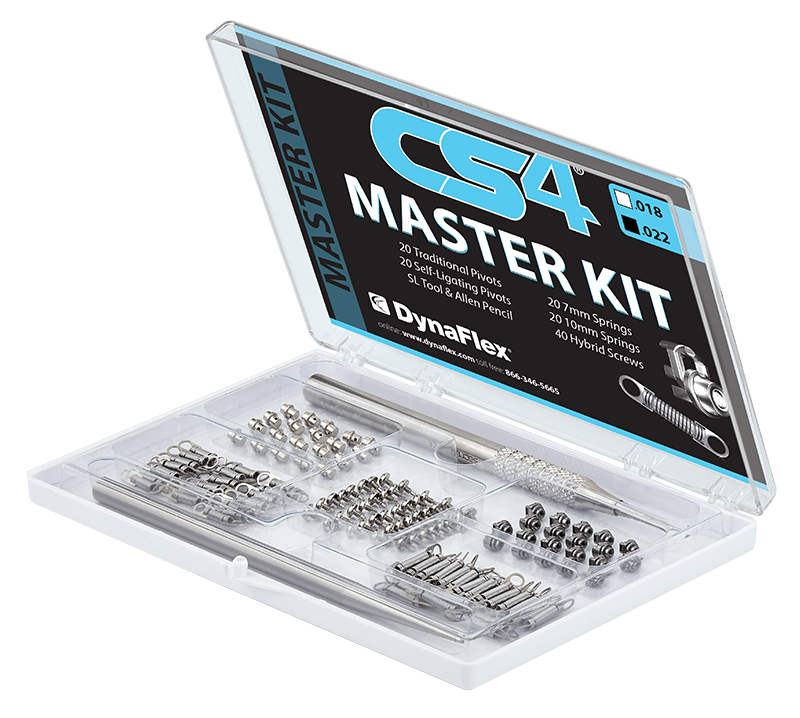 Master Kit Includes:
• 20 – 10mm CS4® Springs
• 20 – 7mm CS4® Springs
• 20 – Self-Ligating Pivots
• 20 – Traditional Pivots
• 40 – Hybrid Screws
• Allen Pencil
• Self-Ligating Tool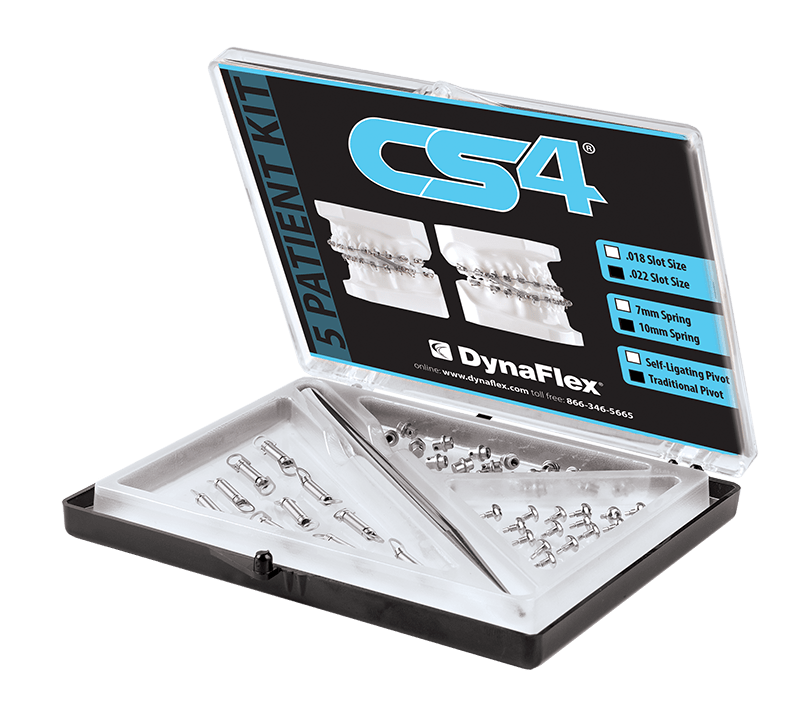 5 Patient Kit Includes:
• 10 – CS4 NiTi Springs
• 20 – Pivots (SL or Traditional)
• 20 – Hybrid Screws
• Allen Pencil
CS4® patent pending. SL Pivot patent pending. Pivot Patent 6,036,488. Hybrid Screw Patent US D749, 737S.