KRYSTAL .022 RX ROTH
5 PACK
Krystal Brackets are the choice for a true ceramic bracket! Manufactured from 99.9% pure alumina oxide, these polycrystalline brackets are non-staining and do not discolor. Krystal Brackets are a true twin design offering outstanding bond, high strength, precise tip and torque and are very easy to ligate. Your patients will be pleased with the comfort and aesthetic look!
Debonding Tip: Using a dull Pin & Ligature Cutter or Straight Bracket Removing plier. Grip bracket as close to the bracket pad as possible. Then gently rock back and forth to break adhesive bond.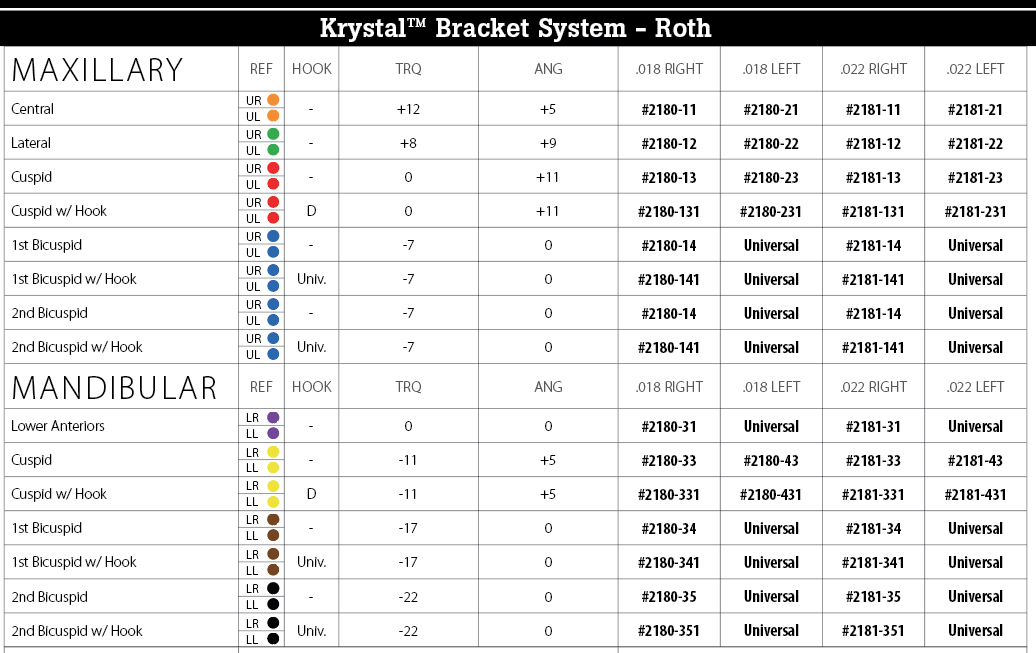 Type: MAXILLARY UNIVERSAL