CLEARVIZ+ .022 RX ROTH
5 PACK
Manufactured of monocrystalline sapphire, these brackets are crystal clear! ClearViz+ brackets are a low profile bracket with a high bond strength and are stain resistant.
Debonding Tip:
Using a dull Pin & Ligature Cutter or Straight Bracket Removing plier. Grip bracket as close to the bracket pad as possible. Then gently rock back and forth to break adhesive bond.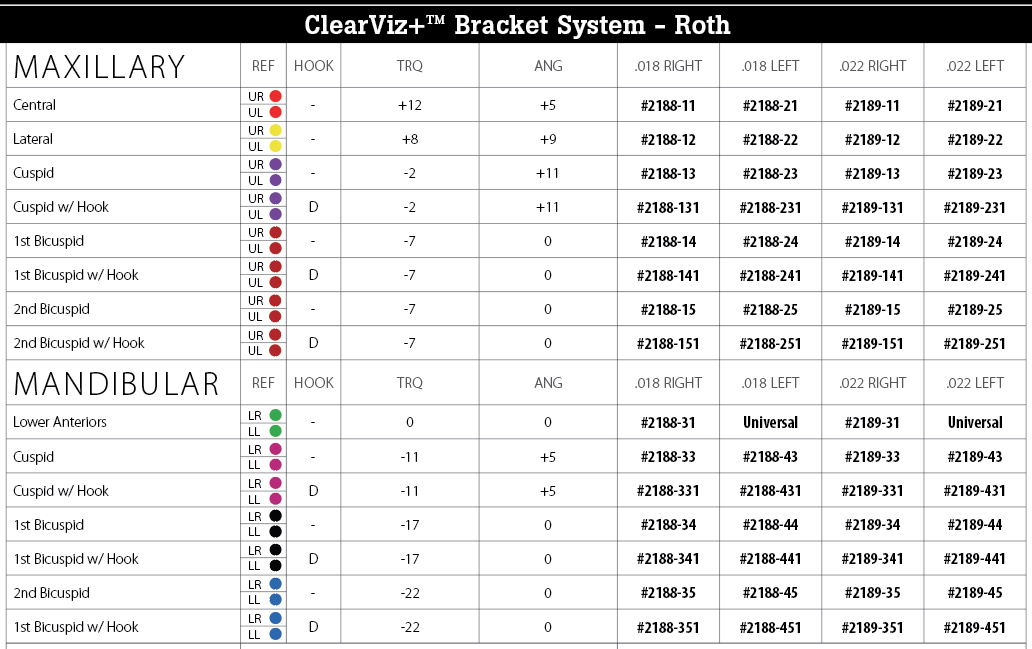 Type: MANDIBULAR UNIVERSAL