ADHESIVE REMOVING PLIER
Tip design allows access to remove adhesive practically anywhere in the mouth. Double-ended carbide tip is replaceable as well as the heat sterilizable pad.

S Class Pliers: Our pliers are manufactured by experienced craftsmen with over 50 years of producing some of the best-known pliers in Orthodontics. Only the finest surgical stainless steel forgings & the best tool steel inserts available are used. European box joint construction maximizes performance and reliability. Inserted tips are long lasting & replaceable. High polish stainless steel finish means no chrome plating to chip and rust.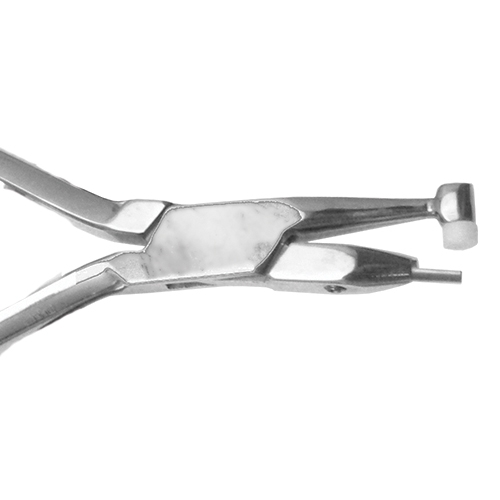 Option:
REPLACEMENT CARBIDE TIPS