COVID-19 Resource Hub
We are monitoring this situation daily, following guidance from the leading experts and governmental authorities. We will continue to update this page with new information as it becomes available.
Share this page on social or by email.
[addtoany buttons="facebook,linkedin,email"]
A Letter From CEO, Darren Buddemeyer Regarding COVID-19
A Note About Shipping Lab & Product Orders
Useful Tools & Information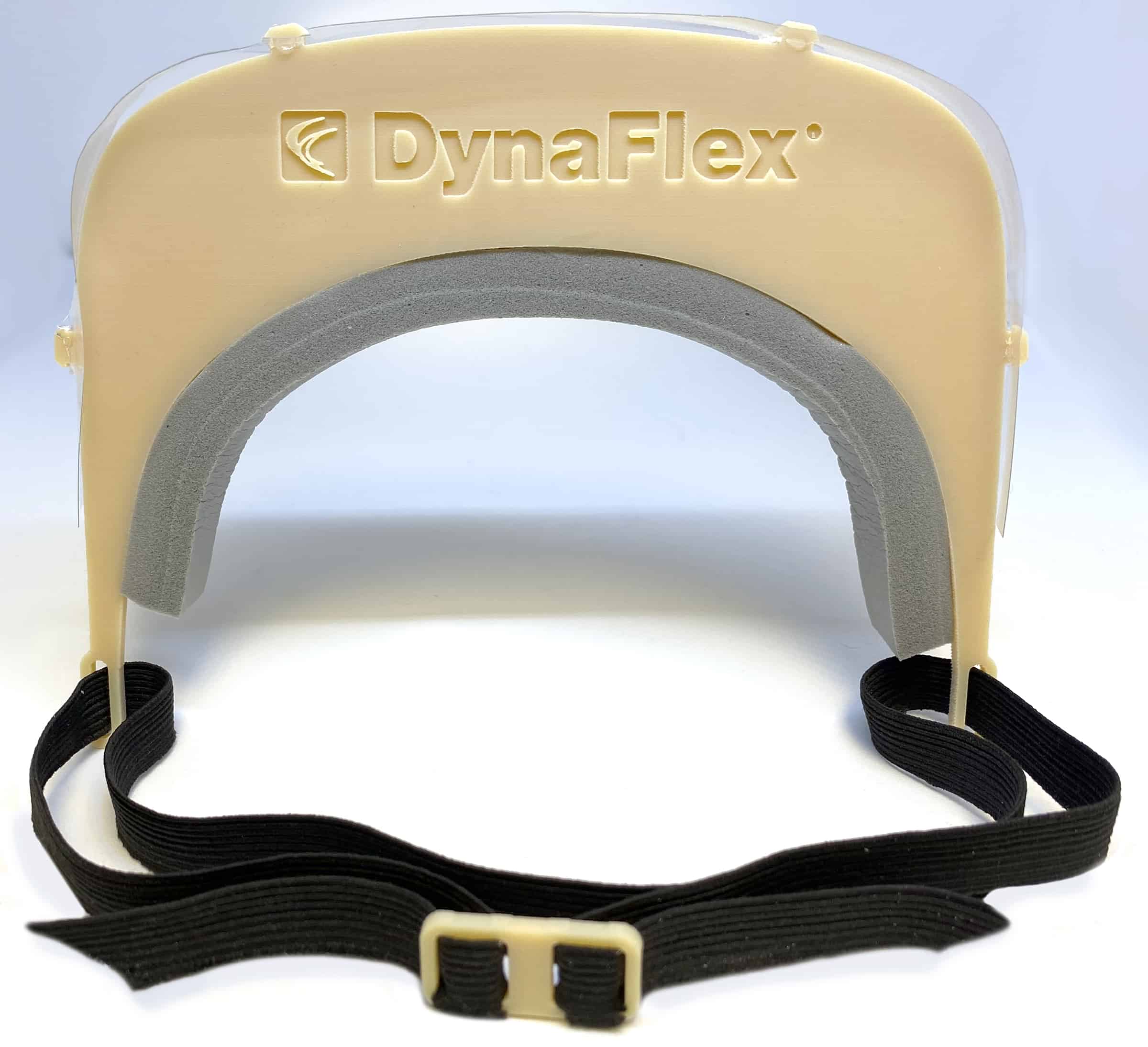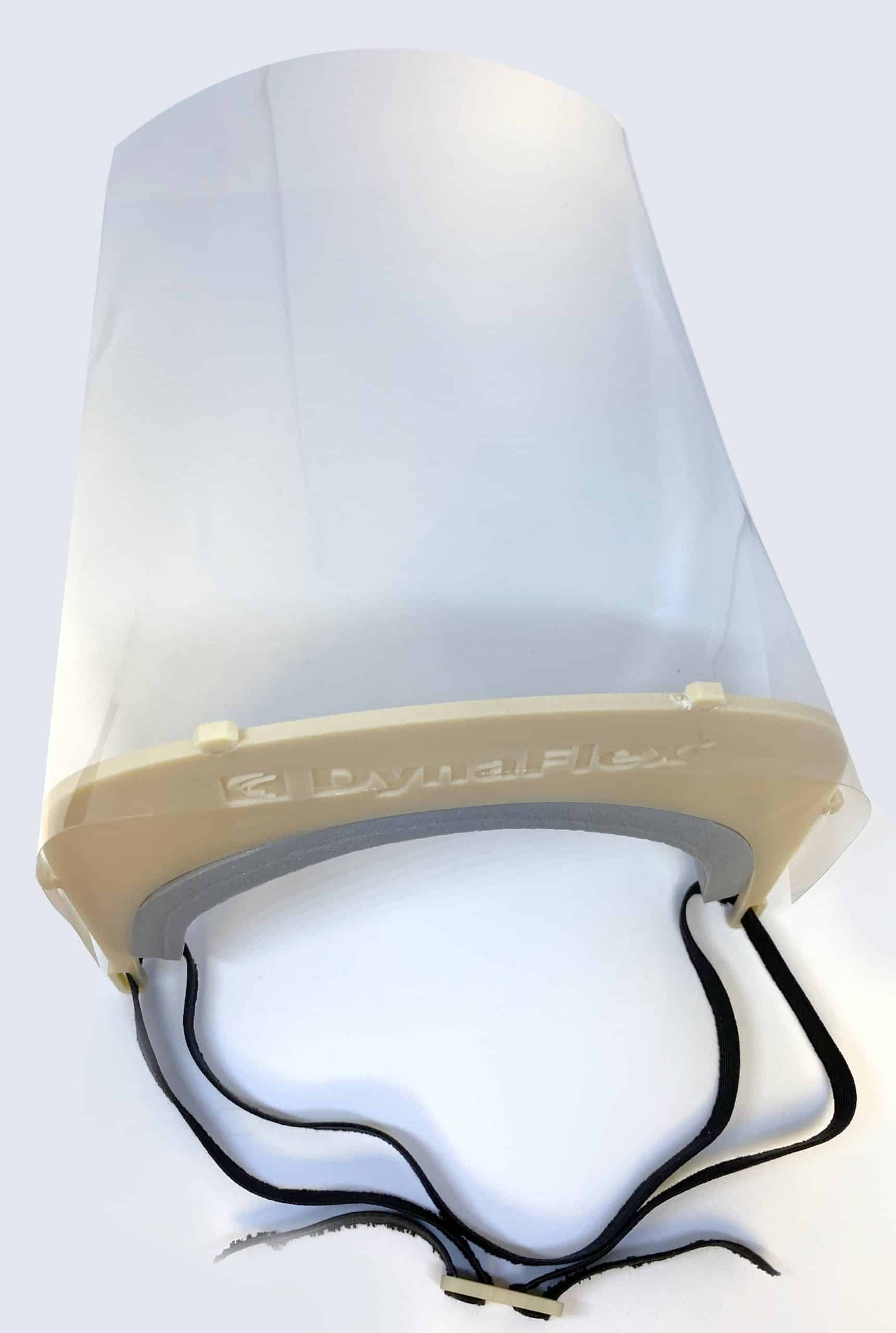 DynaFlex Providing Face Shields To The Orthodontic Community
We have been hard at work to come up with a way to help our local community as well as the orthodontic community in any way we can. Utilizing our fleet of top of the line 3D Printers, we've designed these re-useable, Bio-compatible Face Shields. We are working on our first donation to local frontline workers are offering these at no-charge to our customers. We appreciate you and are sincerely trying to help in any way we can. Stay tuned for more information on how to order yours.
Limited quantities will be available – We are fabricating as many as our supplies will allow us.
NIH Approved COVID-19 (3D Print) https://3dprint.nih.gov/
Biocompatible Plastic Head Guard
Biocompatible Plastic Face Shield
Moisture resistant Foam Padding
Adjustable Elastic Strap
Made in USA
Covid-19 For Orthodontists
The Definitive Guide
There will be an after to Covid-19. Orthodontists need timely advice to implement now.  Scott Hanson has developed a timely Guide titled "Covid-19 for Orthodontists." It includes incredible tips to help manage your business during these unprecedented times NOW in order to preserve cash, become more efficient and hit the ground running when this storm passes, and this will pass.
Simply Instruct Patients On The Types Of Photos Needed For Virtual Consults & Virtual Checks
Valuable Information
We've compiled a list of resource links we think are useful during this time. We will continue to add to this list as new information becomes available.
Orthodontic Product Interviews:
How COVID-19 is affecting the Orthodontic Practice
Top 5 Things to Know about the CARES Act
This article highlights provisions in the recently passed CARES Act.
Virtual Visits for Orthodontists
A suggested workflow by Kyle Fagala, DDS, MDS
HIP Creative and SmileSnap
Share Their Strategies For Virtual Consults
See Patients Anytime, Anywhere with Virtual Consultations.
CDA Webinar Series
A series of webinars to provide members with information to navigate this time of uncertainty. Over the next couple of weeks, we are committed to offering information and resources twice a week, typically Tuesday and Friday mornings at 10 am, depending on speaker availability. 
Interim Mask and Face Shield Guidelines
These recommendations align with existing CDC recommendations for patients without signs/symptoms of COVID-19.
Fired By Corona:
Do It Yourself Facemask Instructions Using a 3D Printer
The Digital Orthodontist Meeting: Live!
April 23-25, join leading experts for the first ever live meeting for orthodontists.
Virtual Consults for Orthodontists
A suggested workflow by Kyle Fagala, DDS, MDS
American Dental Association
Covid-19 Resources For Dentists
7 Steps To Handle Your Staffing Issues Under The CARES Act
Learn the details of this unique program, which offers tax-free loan forgiveness if loan proceeds are spent on practice operating expenses.
From Orthodontic Products: The Three Stages of the Covid-19 Crisis
And an 11-step action plan for your orthodontic practice's recovery.
Flexible Payment Plans
For new large restocking orders,
we will work with your office on a flexible payment plan.
Call our customer care team to discuss: 866-346-5665