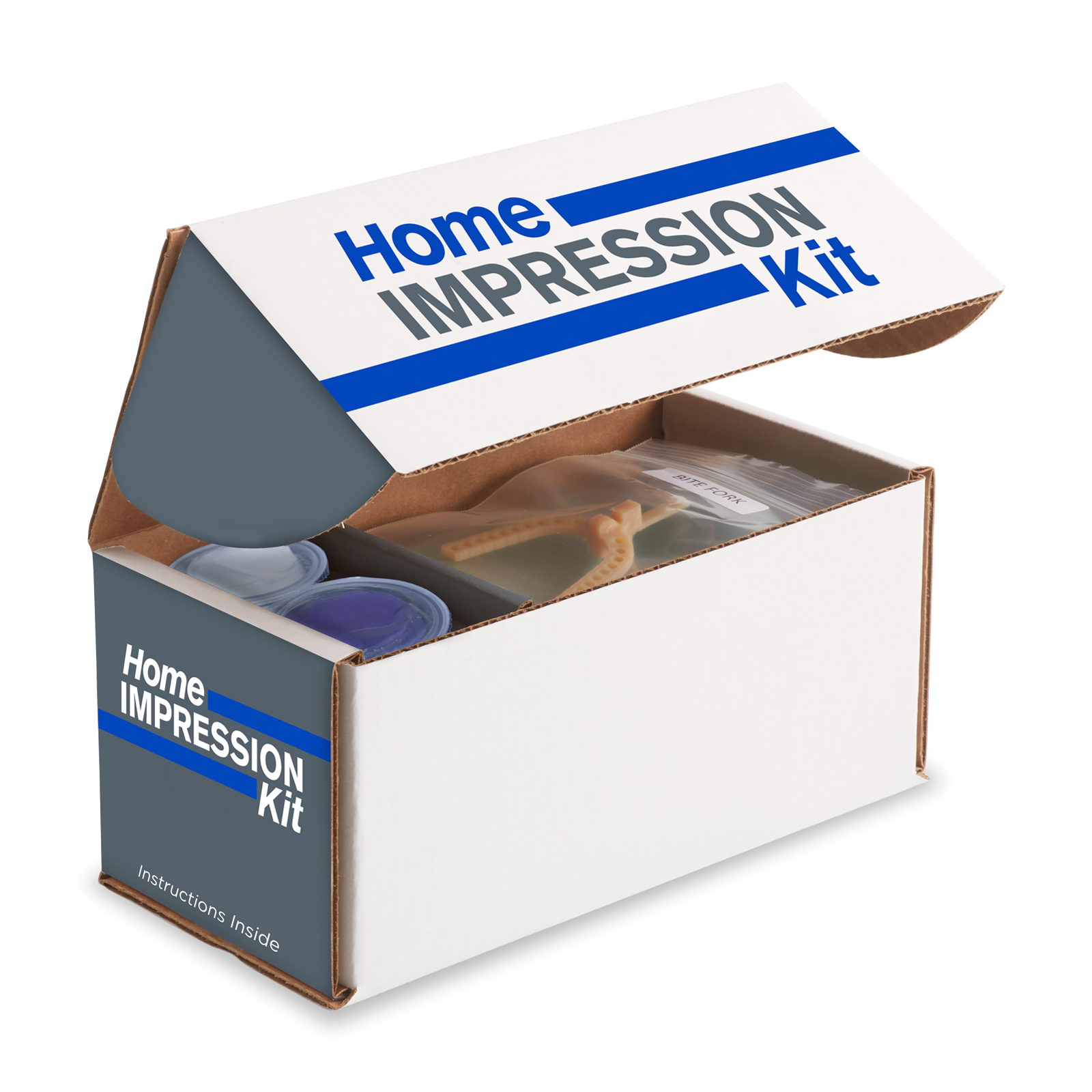 DynaFlex® wants to be your partner in telemedicine, we are proud to offer our new "At Home Impression Kit". Now more than ever, doctors are turning to telemedicine in order to treat patients, including the treatment of Obstructive Sleep Apnea (OSA). Learn how your office can seamlessly incorporate the At Home Impression Kit into your office work flow.
After the initial consultation, the doctor selects the type of sleep device and orders the At Home Impression Kit simultaneously through an Rx. Click here for Rx.
The patient receives the At Home Impression Kit within 2-4 business days. 
The patient then takes their impressions and protrusive bite registration with instructions or video conference provided by the prescribing doctor.
The patient uses the provided sticker to seal the contents in the box and drops it off at their local USPS drop box. No postage needed. 
Our patented Accu-Fit™ material fits first time, every time making it optimal for an in-home delivery of an OSA device.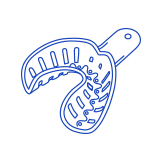 2 Impression Trays Of Each Size
Sizes are Medium and Large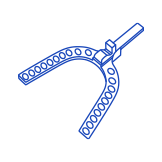 Used to obtain a bite registration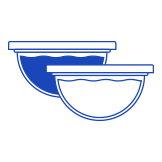 1 for each arch, 1 for the bite fork & 1 extra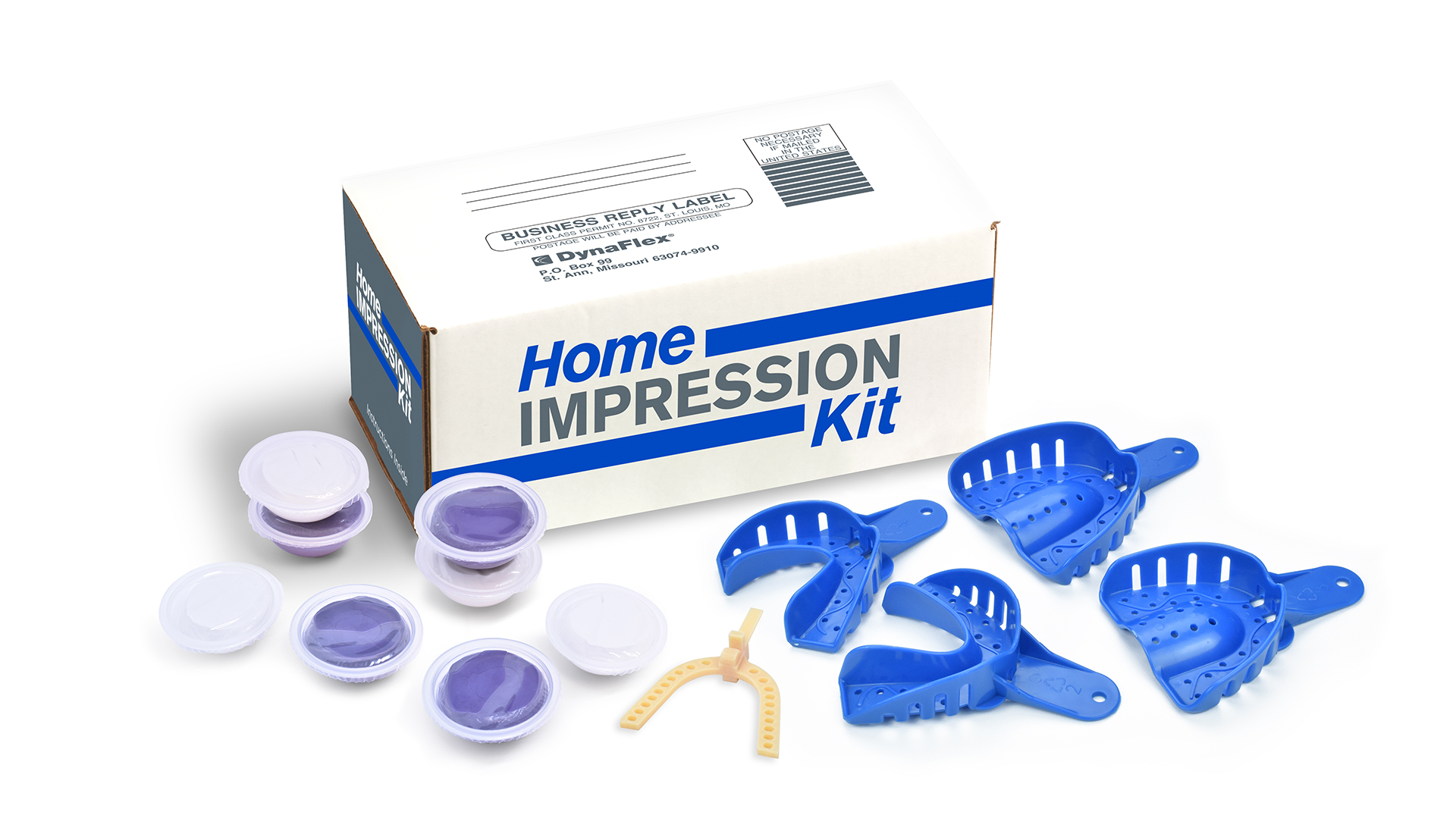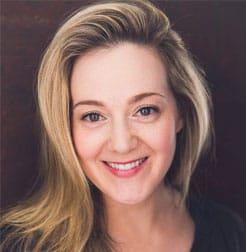 Dr. Alicia Jackson 
BlueSleep
"

Since I have partnered with DynaFlex® for my Telemedicine platform I have been able to seamlessly and successfully expand and grow my Telemedicine practice. Not to mention how much my patients love being able to take their impression in the comfort of their own home. I would recommend reaching out to DynaFlex® if you are interested in implementing or expanding a Telemedicine platform of your own.

"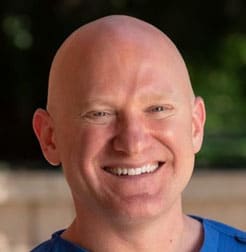 Dr. Chad Denman 
CEO & Owner Sleep Cycle Center
"

DynaFlex® pivoted during Covid when other labs were shutting down. My patients and company never skipped a beat. They helped me tremendously by developing an all-in-one impression box mailed to patients; where patients still felt safe and we could help them with their sleep apnea needs.

"
Are you looking for a telehealth platform for your practice? DynaFlex® has partnered with Rhinogram. 
Want to learn more about the At Home Impression Kit? Please fill out the form below.